ukrinform.ua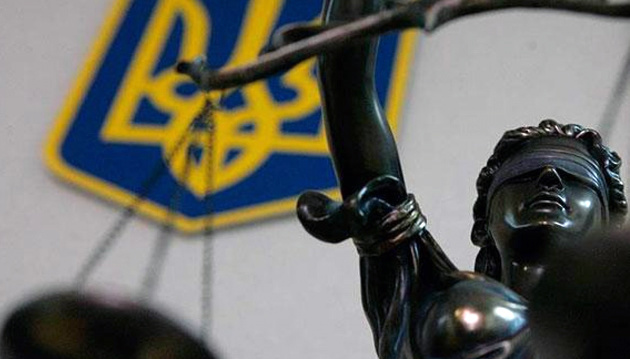 The meetings of the judges of the Cassation Economic Court as part of the Supreme Court, which were supposed to consider the resignation of its head Bohdan Lviv, did not take place.
This was reported by Facebook the initiator of the collection of signatures for the holding of the relevant meetings is Judge of the Supreme Court Olena Kibenko, reports Ukrinform.
Kibenko reminded that on September 19, an initiative group of KGS judges announced a collection of signatures for holding a meeting on September 26 to resolve the issue of early termination of the powers of the head of the KGS Bohdan Lviv.
"As of today, 13 judges have supported our appeal. Therefore, the meeting did not take place today. However, we also know that the judges of the KGS organized a parallel gathering of votes under an appeal with a similar demand. We will inform you further about our next steps," she wrote.
As reported by Ukrinform, on September 15, "Schem" journalists published an investigation into the fact that Bohdan Lviv, the head of the Commercial Court of Cassation within the Supreme Court, who has access to state secrets, turned out to be a citizen of the Russian Federation. Journalists published documents according to which Lviv became a citizen of the Russian Federation back in 1999, already working as a judge in Ukraine, and in 2012 he renewed his passport after reaching his 45th birthday. Journalists established that he was in Moscow on the day the application was submitted. In both cases, the written statement is issued on his behalf.
The investigation says that the judge hid the fact of his Russian citizenship from the competition commission, which elected him to the reformed Supreme Court in 2017. According to the Constitution, the acquisition of the citizenship of another country by a judge is grounds for termination of his powers.
September 26 in the Supreme Court informed that the SBU canceled Lviv's access to state secrets.
Lviv himself denies that he has Russian citizenship. He also said that he asked the law enforcement agencies to verify the information provided by the journalists. Lviv claims that the documents testifying to his acquisition of Russian citizenship are falsified.