unian.ua

According to the propagandist, Kyiv had already been captured.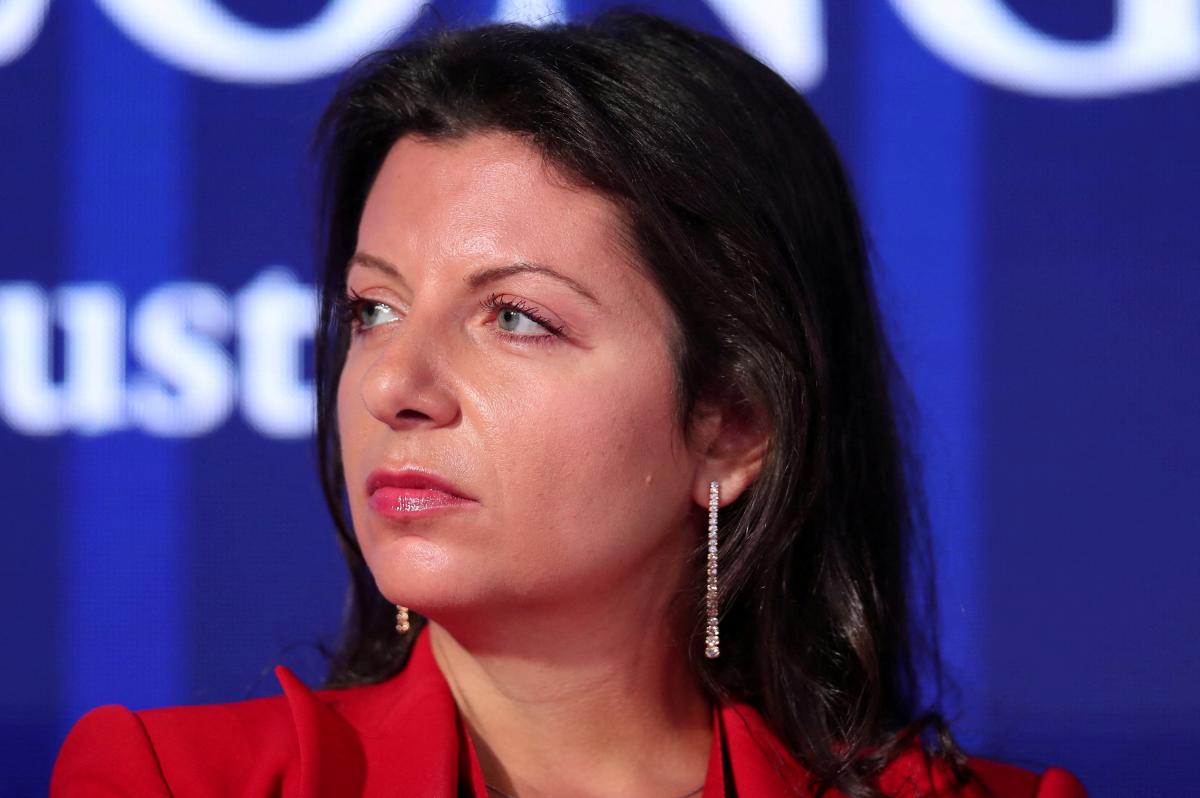 The Kremlin's top propagandist, Margarita Simonyan, said that Russia has already "taken Kyiv", and there will be a "third world war" for Crimea.
She shared a portion of new nonsense on the air of one of the propaganda programs. In particular, Simonyan stated that Russia will allegedly no longer bomb Kyiv because "our shrines" are there, but threatened Berlin and London with nuclear strikes.
In Simonyan's dreams, the occupiers "took Kyiv" in the spring of this year. At the same time, she is convinced that Gostomel is Kyiv, because the invaders got there. She rules out a nuclear attack on the capital of Ukraine.
"It is absolutely impossible, for several reasons. The second reason: it will not solve anything, because we won Kyiv in the first week. We took it (I will remind you, we were already in Gostomel, everywhere), we actually took it. I know the military, which were there, and who were horrified by the fact that they were ordered to leave. We are not fighting with Kyiv, but with the West. So why are we dropping a nuclear bomb on Kyiv? We are not at war with Kyiv. We will not bomb any Kyiv never, because there is the first reason – our shrines are there," said Simonyan.
At the same time, the propagandist said that there are no "our sanctuaries" in Washington, Berlin, and London, so we must attack them.
However, the propagandist said that Russia will not give Crimea to Ukraine. According to her logic, the "Third World War" will begin for the peninsula.
The war in Ukraine and Russian propaganda
Russian propaganda began to bombard Russians more actively since the beginning of the full-scale invasion of the Russian Federation into Ukraine. During the first months of the full-scale war, Russian propaganda explained the invasion of Ukraine with the terms "demilitarization" and "denazification." However, the latter did not catch on, as the Russians did not understand it.
The lies of propagandists are overseen by the Kremlin. Recently, Russian propagandists were issued new methods in order to minimize negative attitudes among the mobilized. The Armed Forces are recommended to be called "militants" and "armed formations", and it is forbidden to call mobilized people "mobs".
Russian propagandists involved "heavy artillery" in zombification of their population: psychics, tarologists and conspiracists. "Experts" live on the federal channel convinced Russians that their country will become "oasis of light"and there will be no Ukraine.
You may also be interested in news: