ukrinform.ua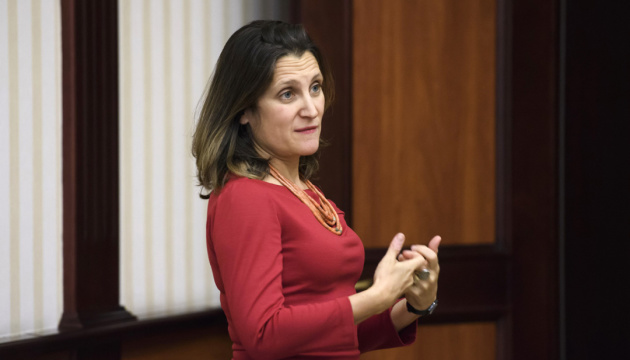 After the fake "referendums" organized by the occupying forces of the Russian Federation, the international community should strengthen its support for Ukraine.
This was stated by the Deputy Prime Minister of Canada, Khrystia Freeland, reports the correspondent of Ukrinform.
"Pseudo-referendums prove that Putin understands that he will lose. It's a good thing he loses. This is an illegal barbaric war, and we all need to step up our support for Ukraine now," said Freeland.
She emphasized that Ukraine's victory in the war with Russia will contribute to global economic growth. "The sooner Ukraine wins, the sooner the torture and death (of people – ed.) will stop, the sooner the global economy will return to recovery after the COVID-recession and ensure prosperity for the residents of our countries," the Deputy Prime Minister said.
As reported earlier, Canadian Prime Minister Justin Trudeau announced the non-recognition of pseudo-referendums in the occupied territories and announced sanctions against their organizers.