tsn.ua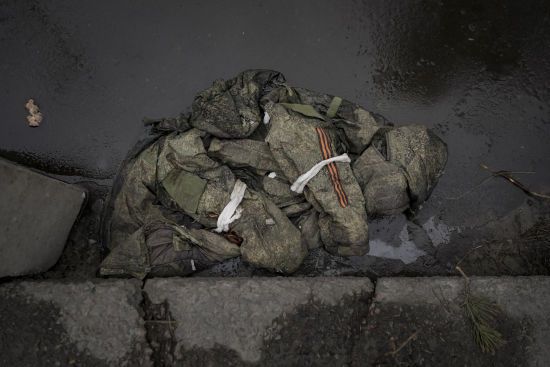 The armed forces of Ukraine eliminated almost 60,000 occupiers during more than seven months of the large-scale invasion of the Russian Federation.
The total number of combatants losses among the personnel of the aggressor Russia's army as of October 1 is 59,610. During the day, another 530 occupiers were eliminated. The data is being verified. During the past day, the enemy suffered the greatest losses in the Kramatorsk and Bakhmut directions.
About it on October 1 reported at the General Staff of the Armed Forces.
Thus, the total combat losses of the enemy from February 24 to October 1 are estimated to be:
personnel – 59610 (+530),
tanks – 2354 (+16) units,
armored combat vehicles ‒ 4949 (+17) units,
artillery systems – 1397 (+6) units,
RSZV – 336 (+3) units,
air defense equipment ‒ 176 (+0) units,
aircraft – 264 (+0) units,
helicopters – 226 (+1) units,
UAVs of operational-tactical level – 1009 (+6),
cruise missiles ‒ 246 (+0),
ships ‒ 15 (+0) units,
automotive equipment and tank trucks – 3786 (+18) units,
special equipment – 131 (+0).
We will remind you that the 220th day of heroic resistance of the Ukrainian nation to the large-scale Russian invasion has begun. The Armed Forces of Ukraine repulsed Russian attacks near Zaitsevo and Soledar, and the enemy's stronghold and warehouses were hit. More about the situation at the front – in the morning summary of the General Staff of the Armed Forces of Ukraine on October 1.
Read also: