1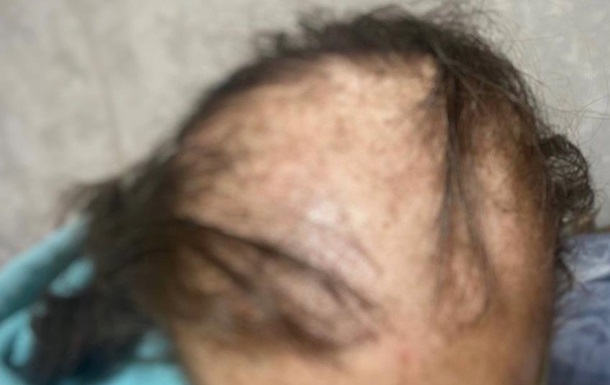 Photo: facebook.com/zusdmc
A teenage girl took too much vitamin A
The girls decided to lose weight and used vitamin A in too large doses, because it turned out to be very tasty.
In Lviv, 13-year-old twin sisters lost their hair due to an overdose of vitamin A, and their skin began to peel off. About this reported in the Western Ukrainian specialized medical children's center.
According to the girls' mother, it all started when the sisters decided to lose weight. Mother helped them eat properly. Soon, the woman noticed that her daughters became withdrawn and reluctant to communicate. Mom decided that the girls miss their father, who serves in the Armed Forces. The woman also thought that her daughters lacked vitamins due to a change in diet.
On the doctor's advice, the mother began to give the girls imported vitamin A in the form of teddy bears. The sisters used it in large quantities and suffered serious consequences. At first, the woman calculated the dose incorrectly. The vitamins turned out to be delicious – the girls used them secretly from their mother throughout the summer.
"It turned out that the children had been taking the amount of vitamin for a long time, which is 300 times higher than the maximum permissible daily dose for teenagers," the hospital says.
Health problems in children began with peeling skin on the face, neck, and hands. Later, hair began to fall out, up to complete baldness. Also, the sisters began to be bothered by severe pains in the head and limbs.
One of the doctors, whom the family turned to, said that the girls could remain without hair forever.
However, the specialists of the Western Ukrainian Children's Medical Center were able to help them.
"At the time of the application, the girls were in a bad condition, with signs of inflammatory changes in the tests. The doctors of the pediatric department suspected the toxic effect of an unknown substance. After all, both girls had the same clinical picture, similar to poisoning. We did tests for trace elements that can cause alopecia – mercury , lead, arsenic, thallium. But all of them turned out to be negative. The understanding that this could be chronic hypervitaminosis of vitamin A came after a thorough analysis of the history," said Vita Voloshchuk, pediatrician-gastroenterologist of the Center.
Doctors also note that a long-term overdose of the vitamin led to liver damage, signs of osteoporosis appeared, and the psycho-emotional state worsened.
"We managed to stabilize the condition of the girls. However, there is no specific antidote. The treatment of this condition is drug cancellation and recovery time," says Vita Voloshchuk.
The girls' hair has already started to grow.
"The girls are happy, and the mother is still a little worried. She is afraid that the worry about her father, who was wounded at the front, will bring back problems. However, our experts assure that this will not happen. After all, alopecia in girls has completely different reasons," the hospital says.