1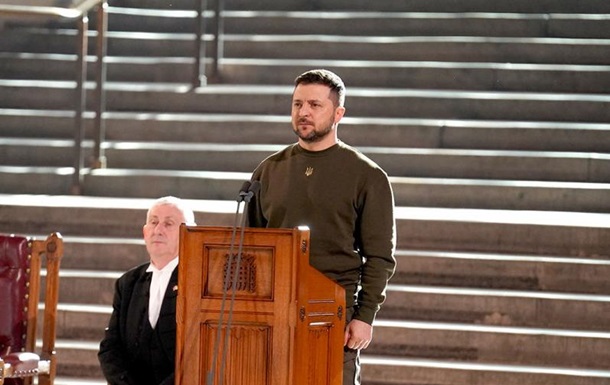 Photo: Reuters
Volodymyr Zelenskyi during a press conference in the British Parliament
The head of state is confident that Ukrainian pilots will be able to master British fighters in 2.5 years.
Ukrainian pilots will learn to fly British Typhoon fighter jets six months faster than this process usually takes. This was stated by the President of Ukraine Volodymyr Zelenskyi at a joint press conference with British Prime Minister Rishi Sunak.
"I didn't know that Typhoon aircraft training lasts three years. Let's send our pilots and they will train in 2.5 years," he suggested.
In particular, the head of the British government emphasized that the training of Ukrainian pilots is the first step towards supplying fighter jets to Ukraine.
Sunak also commented on a possible Typhoon transfer. According to him, Britain currently does not exclude anything in the matter of military aid.
"We are negotiating with our allies," he summarized.