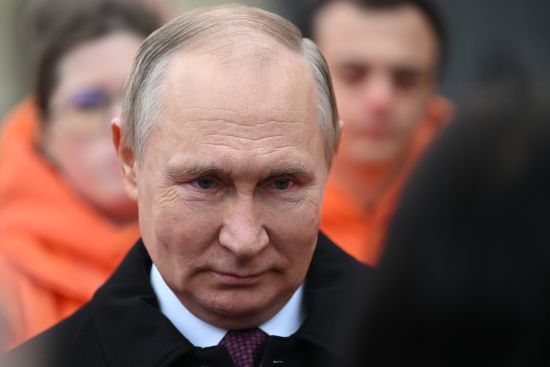 The British media believe that Putin is seriously ill.
At the Russian dictator Volodymyr Putin discovered a "bouquet" of deadly diseases. According to various sources, he has oncology, schizoaffective disorder, and Parkinson's disease.
British publications write about it The Sun and Express.
Russian political scientist Valery Solovei said that Putin has been diagnosed with cancer and schizoaffective disorder. He claims that the dictator's condition is deteriorating sharply.
Citing anonymous sources in the Russian intelligence services, The Sun claims that Putin has also been diagnosed with Parkinson's disease, which he carefully hides from his surroundings.
"Putin is regularly injected with all sorts of heavy-duty steroids and innovative pain-killing injections to stop the spread of pancreatic cancer, which he was recently diagnosed with," a source told The Sun.
The publication also believes that, in addition to stomach cancer, Putin is suffering from another oncological disease – prostate cancer. Due to the treatment, Putin allegedly has memory lapses, cough, nausea and loss of appetite.
Dictator Putin's health
The media are increasingly reporting on the poor health of the dictator Putin. Earlier, neurologist Oleksandra Shchebet said that the Russian president is not the initial stage of Parkinson's disease – it has been going on for some time. This can be seen, she emphasizes, "in the clinic, in the way she manifests herself."
Also, the Generall SVR telegram channel reported that in connection with oncology in Putin has serious problems with indigestion and has been on a strict diet for the past few months. Plus coughing attacks, dizziness, sleep disturbances, abdominal pain, constant nausea, and this is not counting problems with the manifestation of symptoms of Parkinson's disease and schizoaffective disorder. Putin is constantly taking medication, and preparing the president for a public appearance is becoming more and more difficult.
Read also:


Source link https://tsn.ua/svit/provali-u-pam-yati-shizofreniya-ta-onkologiya-u-putina-viyavili-buket-smertelnih-hvorob-britanski-zmi-2216059.html