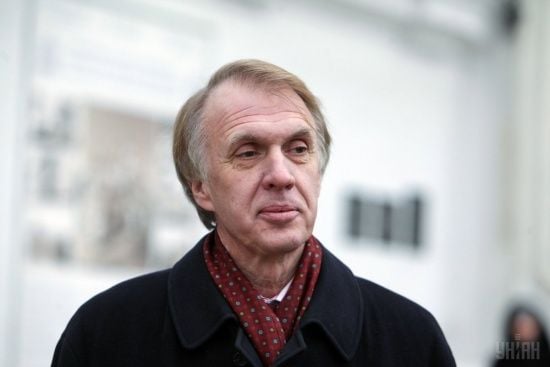 Ogryzko emphasized that it is unlikely that Russia will be able to intimidate Ukrainian diplomats in this way.
Former Minister of Foreign Affairs of Ukraine Volodymyr Ogryzko commented on the terror against Ukrainian diplomats, which occurred, in particular, in of Spain
That's what he's about told on the air of "Radio NV".
"I'm trying to follow our entire diplomatic history in recent times. Frankly, I don't remember anything like that. It didn't happen. You know, terrorists always invent something. They invented packages with white powder, things that were supposed to scare, but it was within the limits of some terrorist decency. It already goes beyond all limits," he noted.
In his opinion, terror is not caused by maniacs, but by Russia:
"You know, there are a lot of maniacs in different countries at the same time and all of them are fixated on the diplomatic institutions of Ukraine for some reason. That is, I think that there is only one maniac and we know very well where this maniac is coming from… This is simply the degradation of Putin's regime to the point of "mice", as they say . This crushing is so obscene that it probably shouldn't even be talked about."
Letters with explosives in Spain
On Wednesday, November 30, an explosion rang out in the embassy of Ukraine in Madrid. As a result, one of the employees of the diplomatic agency was injured.
In total, embassies and consulates of Ukraine in six countries received bloody parcelsthe bags also contained animal eyes.
In addition, parcels with explosives were received by the office of the Prime Minister of Spain, the air base that supplies intelligence to our country, and a few hours ago the US embassy. This is already the sixth such package, all the previous ones had signs that they could have been sent by the same addressee.
Later, the US Embassy in Madrid received a letter similar to five letter bombs sent to the Ukrainian Embassy in Spain and other places in the country.
A package similar to the previous one arrived at headquarters on the same day Spanish arms manufacturer Instalaza in Zaragoza. The company produces the C90 anti-aircraft missile system, which Spain transferred to Ukraine.
On December 1, it became known that a parcel with a bomb addressed to it was discovered in Madrid EU satellite center (SatCen). This is a key institution in the provision of strategic information to the Armed Forces of Ukraine in the war.
The explosives were also found in the letters in the name of the Prime Minister of Spain Pedro Sanchez.
Read also:


Source link https://tsn.ua/ukrayina/vihodit-za-mezhi-teroristichnoyi-pristoynosti-eksministr-pro-pogrozi-dipustonovam-ukrayini-2215903.html