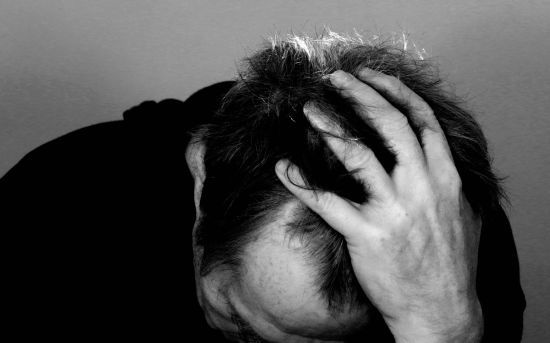 The results of the study show that migraines can occur due to a lack of necessary vitamins and nutrients.
Migraines go beyond a severe headache and can be incredibly painful, nauseating, and just plain debilitating.
There are things that can trigger a migraine attack or make symptoms worse. According to a new study, it's yours eating habits.
IN work, published in Nutritional Neuroscience, found for the first time that 1,838 of the 8,953 participants in the National Health and Nutrition Examination Survey from 1999 to 2004 were migraine sufferers. Taking into account potential variables, the study authors analyzed the available data to find an association between diet, specifically using the predictive nutritional index, or PNI, and incidence of both severe headache and migraine.
The findings showed that mild, moderate, and severe malnutrition were associated with participants experiencing more intense headaches.
What vitamins to use to avoid migraine attacks
The study authors also noted that the diets of people with severe headaches and migraines tend to be deficient in vitamins and nutrients such as dietary fiber, total folate, riboflavin, selenium, potassium and magnesium, as well as vitamin A. vitamin B6, vitamin B12, vitamin C and vitamin K.
On the other hand, they drank more coffee and got more theobromine, a substance found in chocolate. The team concluded that diet (particularly PNI) was associated with migraine risk and severity.
"It doesn't surprise me that moderate to severe malnutrition is associated with migraines," says Dr. Sidney Green.
According to him, migraines are caused by low blood sugar.
"If you space out meals, skip breakfast or lunch, or cut out major food groups, especially carbohydrates, this can cause your blood sugar to drop. What's more, prolonged malnutrition often leads to vitamin and mineral deficiencies," says Green. , also noting that "a deficiency of certain vitamins (mainly B vitamins) and the mineral magnesium can contribute to more serious migraine attacks."
Diet and migraine
According to the doctor, those who "diet" provoke a "vicious circle".
"You get a migraine attack, your appetite goes down, so your food intake goes down, and then the migraine comes back. Also, certain diets like vegan, vegetarian, and keto can lead to vitamin and mineral deficiencies. It's important to find a health care professional who has experience A doctor or registered dietitian can help you create a diet that will reduce your risk of migraines," Green advises.
In order to prevent frequent migraine attacks, an individual treatment and diet protocol will be needed.
We remind you about food and drinkswhich should be put in the children's emergency suitcase.
Read also:


Source link https://tsn.ua/zdorovya/chomu-vinikaye-migren-u-novomu-doslidzhenni-viyavili-novi-harchovi-prichini-golovnogo-bolyu-2216044.html