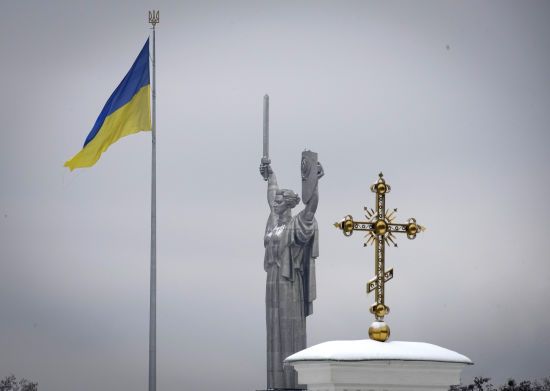 It should be understood that the task of the occupiers is terror, Humenyuk says.
Russian occupation forces are preparing for a new massive attack on critical infrastructure of Ukraine.
This was stated by the head of the United Coordination Press Center of the Defense Forces of Southern Ukraine Nataliya Humenyuk on the air of one of the Ukrainian TV channels.
Humenyuk emphasized that it is not worth getting attached to specific days regarding a possible attack, because it should be understood that it is possible at any moment.
"It is not necessary to get attached to Monday, Tuesday, Wednesday or wait until Thursday. We must understand that this is possible at any moment, especially when such a resource is ready at sea. Aviation also shows a certain activity, which we monitor and report. So this (rocket strike. – Ed.) is quite likely at any moment. For them, neither day nor night matters, their task is terror," Humenyuk said.
According to her, there is a possibility that the occupiers are waiting.
"It's very likely that they're preparing and it's very likely that they're waiting. Because we understand that increased winter weather patterns could be an additional factor when they want to launch such an attack," she said.
The risk of a new attack by the Russian Federation and its potential consequences
Russia put on combat duty in the Black Sea 21 a ship of which 4 are carriers of Kalibr cruise missiles. The total salvo that the enemy fleet is capable of inflicting on Ukraine is 24 rockets
Earlier, Nataliya Humenyuk warned that the Russian Federation could specifically incite the situation in Ukrainian society before mass shelling. to attack unexpectedly. It can happen at any time and Ukrainians should be ready and definitely respond to air warning signals.
Oleksiy Danilov, Secretary of the NSDC asks Ukrainians not to worry and not to live in anticipation of massive missile strikes, as the alert system will warn you in advance. Also, the Secretary of the National Security Council advised to take information about future shelling only from verified sources, because Russia makes a lot of "throws" into the information space.
In Ukraine, it is not the first week that there is talk of a blackout in the event of a new massive attack by the Russian Federation. On the other hand, Artem Petrenko, director of the Association of Gas Production Companies of Ukraine, assures that even in the event of a blackout Ukrainians will have gas.
In her turn, the deputy head of the Ministry of Health, Maria Karchevych, said that in the event of a long-term power outage, planned hospitalizations and operations in hospitals will be suspended. It is necessary in order not to overload medical facilities.
In addition, the Ministry of Health has prepared for a complete blackout and says that two levels of medical facilities equipped with generators are ready in case of a blackout.
The head of "Ukrenergo" Volodymyr Kudrytskyi explained, which means blackout.
Read also:


Source link https://tsn.ua/ato/vichikuyut-gumenyuk-rozpovila-koli-rosiyani-mozhut-masovano-obstrilyati-ukrayinu-2216020.html