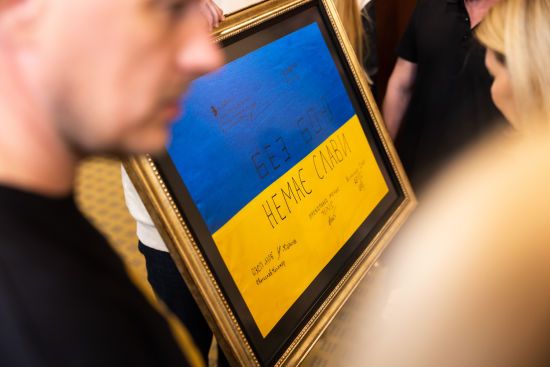 More than 100 Azov residents are currently in medical institutions in Ukraine. A rehabilitation plan has been drawn up for each of them.
IN Ukraine more than 100 soldiers of the "Azov" regiment are currently in hospital. A rehabilitation program was developed for each of them.
About this during the press conference reported Ivan Ignatiev, deputy commander of the rear support of the Azov regiment, reports "NV".
"As of now, more than 100 residents of Azov are in medical institutions of Ukraine. Each has its own rehabilitation plan. Legal procedures for restoring documents are also being conducted. I want to emphasize that together with the patronage service, we take care of every soldier. Rehabilitation is a long and expensive process. But together with the state and caring people, we are doing everything to put the soldiers in the ranks as soon as possible", – emphasized Ivan Ignatiev
He also added that now all fighters are living together with their families in temporary housing. However, about 50 more apartments will be given to Azov residents who lost their homes in Mariupol.
We will remind that five commanders of "Azovstal" received "Gold Star" orders and the title of Hero of Ukraine.
Read also:


Source link https://tsn.ua/ato/dlya-kozhnogo-skladeniy-plan-reabilitaciyi-stalo-vidomo-skilki-biyciv-polku-azov-perebuvayut-v-likarnyah-2174086.html