(Photo: SBU)
Employees of the Office of the Security Service of Ukraine established and informed in absentia about the suspicion of a former employee of the State Department of Internal Affairs of Ukraine in the Donetsk region for treason and violation of the laws and customs of war.
According to the SBU, according to the investigation, an ex-militiaman from Mariupol, who resigned from the law enforcement agencies in 2014, voluntarily went over to the enemy and entered the service of a military unit of the Soviet Union from the beginning of the full-scale invasion of the aggressor country on the territory of Ukraine.
Arriving in the Kherson region together with the Russian military, he assumed the position of deputy so-called "commandant" – the head of the "garrison" of the Russian occupation forces, which was stationed on the territory of the village of Lazurne, Skadovsky District. The localities of Lazurne, Primorske, Krugloozerka, Zaliznyi Port and the territory of the Black Sea Biosphere Reserve were under the jurisdiction of the so-called "commandant's office".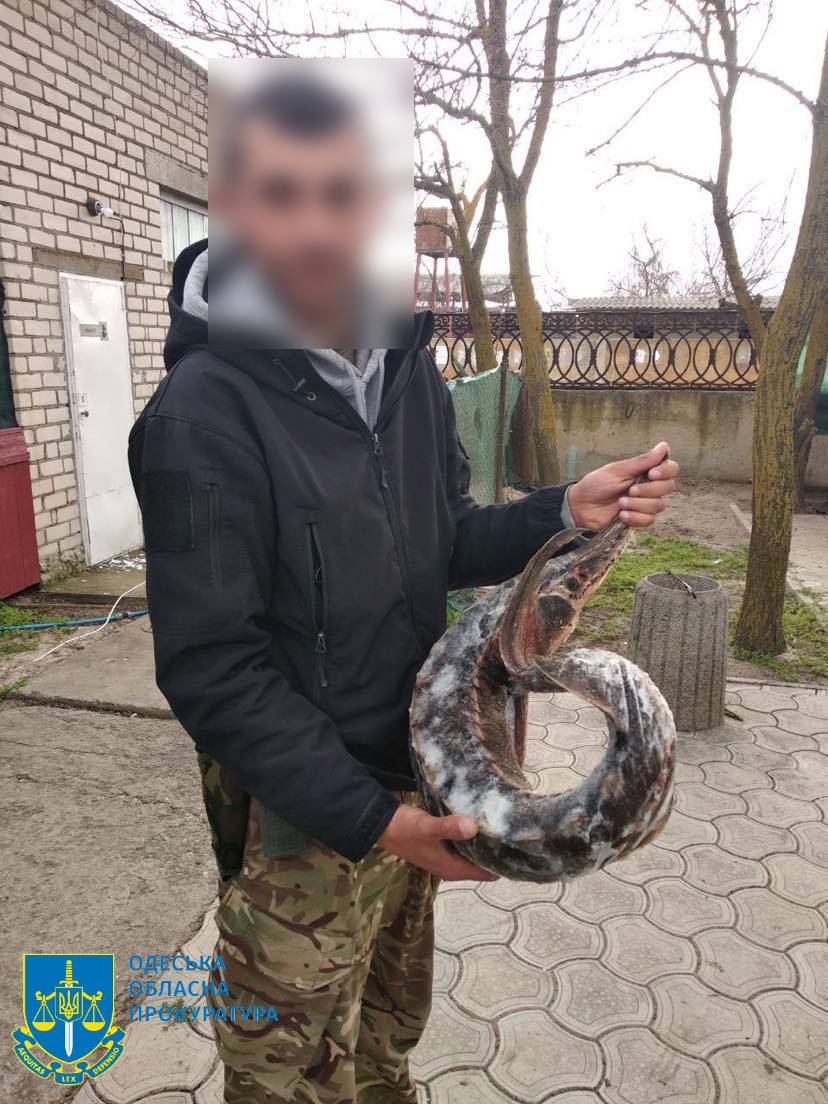 PHOTO: SBU
The traitor encouraged representatives of Ukrainian state bodies and local self-government bodies located in the temporarily occupied territory of the Kherson region to cooperate with the occupation authorities of the Russian Federation. Together with other representatives of the armed forces, special services, and law enforcement agencies of the Russian Federation, he tortured and intimidated people, illegally seized real estate, and committed other crimes related to violations of the laws and customs of war.
Thus, at the beginning of April, the suspect, together with the military of the aggressor state, detained the head of one of the village councils of the Skadovsky district and a local businessman in order to obtain information about pro-Ukrainian activists, local residents who can cooperate and provide information to SBU employees, and further inclination to cooperate.
For a long time, the men were kept in the basement of the boarding house, where they were systematically beaten, threatened with massacre, and shot over the head, imitating execution.
Earlier, the prosecutors of the Izmail District Prosecutor's Office sent two to court accused acts concerning two residents of the Izmail district on the facts of collaborative activity.
The security service reported on the discovery in Odesa Russian agentwho scouted locations of deployment and movement of the Defense Forces of Ukraine in the south of the region.
Representatives of the Security Service of Ukraine detained in Odesa, a representative of law enforcement agencies and two members of a criminal group for committing robbery, committed on a particularly large scale and under martial law.


Source link https://top-news.com.ua/mista/odesa/sbu-odeshhyny-pidozryuye-eksmiliczionera-z-donechchyny-u-spivpraczi-iz-vorogom-ta-katuvanni-lyudej-izbirkom-golovni-podiyi-odesy/