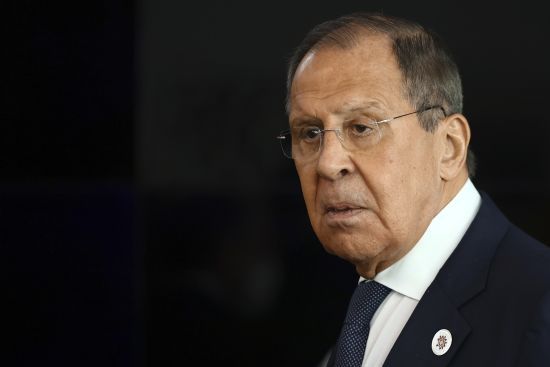 Podolyak stressed that the Russian minister will be corrected only by a tribunal.
Russian Minister of Foreign Affairs Sergey Lavrov declared that "the Ukrainian people are waiting for prosperity as part of the Slavic Commonwealth after they are freed from the power of the neo-Nazi Kyiv regime."
This is what the head of the Ministry of Foreign Affairs of the Russian Federation expressed in a documentary film, which was shown on November 26 on one of the Russian TV channels.
"The Ukrainian people will be freed from neo-Nazi rulers, they deserve to live in good neighborliness, friendship, and prosperity next to their Slavic brothers," Lavrov cynically declared.
He told Kyiv that "Nazism in Ukraine has turned into the theory and practice of the current government." The Russian minister did not forget about the West either, because, according to him, this happened under the influence of "external forces".
The Office of the Ukrainian President responded to Lavrov's accusations. Mykhailo Podolyak, adviser to the head of the OP, said that only a tribunal would correct the head of the foreign ministry of the occupying country. According to him, "the wildness of Russian statements no longer causes surprise in the world."
"The subject Lavrov, who participates in war crimes and despises international law, talks about the destruction of a democratically elected government and the enslavement of the people of another country. Only a tribunal will correct the expressed criminal inclinations," – wrote he's on Twitter.
We will remind Lavrov was rude to photographers at the CSTO summit. He stated that the photographer's job is not to tell him how to stand. During the photo shoot at the summit, the diplomat of the Russian Federation was asked to take a different pose. The Russian official did not like this very much.
​​​Read also:




Source link https://tsn.ua/svit/lavrov-zvinuvativ-kiyiv-u-nacizmi-i-poobicyav-zvilniti-vid-nogo-ukrayiciv-v-op-vidreaguvali-2210299.html