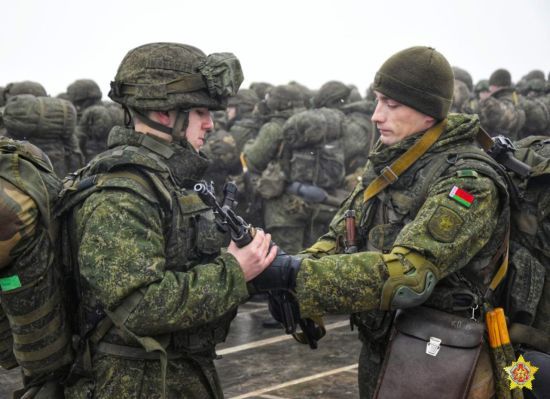 Belarus is also important for the Russian Federation because of the military-industrial complex.
Belarus important for Russia to have a buffer zone between its cities and NATO. Russia also actively uses the territory of Belarus to threaten Kyiv or Warsaw.
About it on the air of the TV channel FREEDOM said independent military analyst Oleksandr Alesin.
According to a military expert, Russia does not need Belarus because of "cannon fodder", because the Belarusian army is small. Alesin believes that Lukashenko can send 5-6 thousand soldiers to war against Ukraine.
However, Belarus has an advantageous location for Russia. On the one hand, it is possible to threaten Kyiv and Warsaw, and on the other – the Russian Federation can protect itself from an attack or missile strikes on its territory, having a "buffer zone" in Belarus.
"Suppose a missile attack on Russia. If these missiles are in the area of ​​Orsha (a city on the eastern border of Belarus, — ed.), then they will reach Moscow in 3-5 minutes, if they are in the area of ​​Brest and further west, then it is already 10-15 minutes," says Alesin.
Russia is also interested in the military-industrial complex of Belarus, because this state can replenish the armament of the aggressor country. Oleksandr Alesin believes that Belarusian troops will not invade the territory of Ukraine.
The role of Belarus in the war against Ukraine
On February 24, the Russian army of occupation moved from the territory of Belarus to Kyiv. At the same time, the Belarusian Minister of Defense called Oleksiy Reznikov and offered to surrender. In March, negotiations between the Ukrainian and Russian sides took place on the territory of Belarus. However, according to the participants of these negotiations, Russia did not want to negotiate, but only issued ultimatums.
At present, Russian mobilized troops continue to train on Belarusian training grounds. This state also provides the aggressor with military equipment for the war against Ukraine.
Read also:


Source link https://tsn.ua/ato/viyskoviy-ekspert-poyasniv-chomu-bilorus-vazhliva-dlya-rosiyi-ne-cherez-garmatne-m-yaso-2216023.html