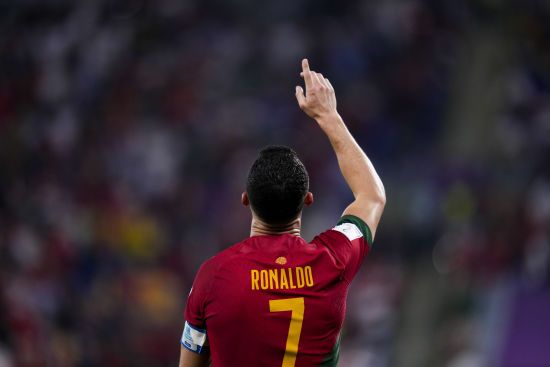 The Portuguese became the first player to score at least one goal in five World Cups.
Portugal's star striker Cristiano Ronaldo set a unique achievement during the winning match of the 1st round of Group H of the 2022 World Cup against Ghana.
The 37-year-old forward became the first player to win five consecutive World Cups since 2006. In total, the Portuguese scored eight goals at the world championships.
Brazilian Pele, German Uwe Zeller, Miroslav Klose and Argentine Lionel Messi scored at four World Cups.
In addition, the Portuguese became the first player from European countries to participate in 10 major tournaments for the national team in a row. Ronaldo played in five ECs (2004, 2008, 2012, 2016, 2020) and five World Cups (2006, 2010, 2014, 2018, 2022).
He repeated the record of Mexicans Antonio Carbajal, Rafael Marquez, German Lothar Matthäus and Lionel Messi in terms of appearances at the World Championships.
In total, the Portuguese scored 118 goals in 192 matches for his national team. In 2016, Ronaldo became the European champion, and in 2019, he won the UEFA Nations League.
The match between Portugal and Ghana has ended victory Ronaldo's team with a score of 3:2.

South Korea will face Ghana in the second round on November 28, while Portugal will play Uruguay. The two best teams from each group will advance to the playoffs.
Read also:
FIFA World Cup 2022: groups and standings
World Cup 2022: calendar and results of all matches
FIFA opened proceedings against Mexico after the 2022 World Cup match: what is the matter


Source link https://tsn.ua/prosport/ronaldu-zapisav-na-sviy-rahunok-nizku-rekordiv-u-startovomu-matchi-chs-2022-2209141.html