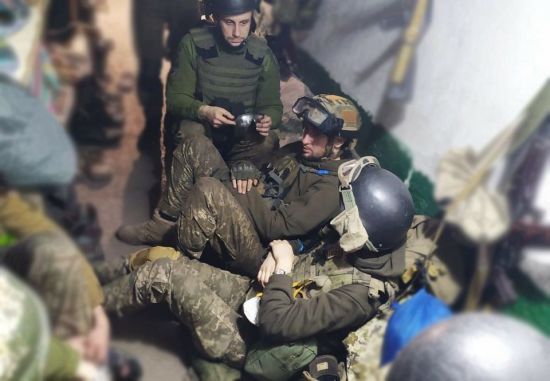 The Russian occupiers tried to force the captured defenders from the "Azov" battalion to work for them.
Ukrainian soldiers refused to cooperate with the enemy.
Bohdan Krotevych, chief of staff of the Azov regiment, told about this during the press conference.
"When we got out of captivity, the GUR of the Russian Federation wanted to recruit Azov fighters. They said something like the following: "Guys, you are fighting well, let's destroy the West and the USA together." The Azovs had a unanimous opinion on this matter – they are our enemies, we are the Ukrainian military, Ukraine is our Motherland. I personally was born in Independent Ukraine. I have the motivation to fight against anyone who attacks my country, be it the Russian Federation or some other country. I will say that many people responded that way then. After that, the story of "friendships" ended," said the chief of staff of the "Azov" regiment.
We will remind that in medical institutions in Ukraine now there are more than 100 Azov residents. A rehabilitation plan has been drawn up for each of them.
We remind you that 200 of our heroes exchanged for Putin's godfather Viktor Medvedchukand the commanders of "Azovstal" – for 55 occupiers.
Read also:


Source link https://tsn.ua/ukrayina/rozvidka-rf-namagalasya-zaverbuvati-polonenih-azovciv-2174098.html