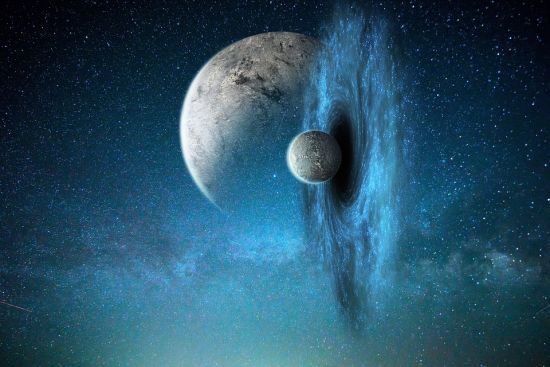 According to a new study, there may be only 1% of Earth-like planets suitable for life in our galaxy.
At the same time, there may be 80% of potentially inhabited planets that are almost completely covered by land, and 19% that are almost completely covered by water, the so-called oceanic worlds.
About this writes Space.
"The results of our simulations show that it is practically impossible to find a planet that could be called an almost perfect version of Earth. That is, the probability of this is very small, because most likely planets like ours make up only 1% of the planets in the galaxy." – says Tilman Spohn from the International Institute for Space Sciences in Switzerland.
According to scientists, the Earth has achieved, one might say, an ideal balance of land and oceans — 30% and 70%. But on most of the same stony worlds, there was a shift of these values ​​in the direction of increasing either land or oceans.
Also, simulations of planets that can be suitable for life and are either water or land worlds have shown that there can be a similar climate to Earth, and their life forms will not be completely different from life on Earth.
Earlier, an international group of scientists discovered two new ones exoplanets, which are super earths.
These are rocky planets that are larger in mass than Earth, but smaller than Neptune. Open planets revolve around a red dwarf whose temperature is half the temperature of the Sun. But one of them is in the zone of life and is of special scientific interest, because there may be an atmosphere and even life there.
Read also:


Source link https://tsn.ua/nauka_it/vcheni-z-yasuvali-skilki-v-galaktici-isnuye-shozhih-na-zemlyu-planet-2174053.html