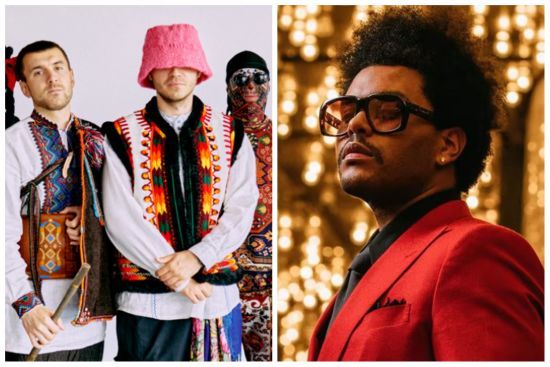 The streaming platform summed up the musical results of the year.
A well-known streaming platform Spotify summarized the results of the year and named the most popular artists, songs, albums and trends of 2022.
So, according to the results of Spotify, users listened to the artist the most this year The Weekndbut for the third year in a row, reggaeton star Bad Bunny remains an artist who is listened to more often than others.
The most famous artists in the world
Bad Bunny

Taylor Swift

Drake

The Weeknd

BTS
Kalush Orchestra tracks were among the most listened to Ukrainian songs. The rating looks like this:
The most famous Ukrainian songs
Kalush Orchestra – Stefania

Kalush, Skofka – "Home"

Kalush, Tember Blanche – "Kalush Vespers"

Muesli – "Wow, fuck them"

Kalush, Skofka – "Faina"
It is interesting that in the ranking of the most popular Ukrainian artists, the winner of Eurovision 2022, the Kalush Orchestra, also occupies the first place.
The most famous Ukrainian artists
Kalush Orchestra

Skofka

Okean Elzy

Valentin Strykalo

Jerry Heil
The most popular song in the world was the composition of the English singer Harry Styles, As It Was. Note that the music video for this track was shot by Ukrainian director Tanya Muinho. Tanya was nominated for a Grammy Award for this work.
The most famous songs in the world
Harry Styles – As It Was

Glass Animals – Heat Waves

Laroi – Stay the Kid

Bad Bunny feat. Chencho Corleone – Me Porto Bonito

Bad Bunny – Tití Me Preguntó
As for the most popular albums in the world, Bad Bunny and his record Un Verano Sin Ti became the undisputed leader again
The most popular albums in the world
Bad Bunny – Un Verano Sin Ti

Harry Styles – Harry's House

Olivia Rodrigo – Sour

Ed Sheeran – "="

Doja Cat – Planet Her
We also bring to your attention a selection of stars who were crowned this year. About the wedding of the sniper Evgenia Emerald at the front, as well as the dream wedding of the American star Jennifer Lopez read in our material.
Read also:


Source link https://tsn.ua/glamur/spotify-nazvav-naypopulyarnishi-pisni-artistiv-albomi-2022-roku-2215909.html