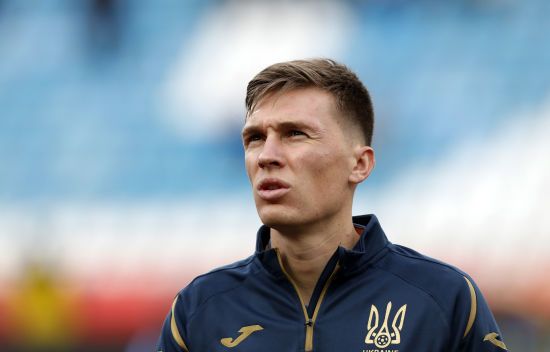 The captain of Kyiv "Dynamo" Serhii Sydorchuk reacted to the missile strikes that Russia hit residential buildings in Zaporizhzhia on the morning of October 6.
The captain of Kyiv "Dynamo" and the national team of Ukraine Serhiy Sydorchuk, who is a native of Zaporizhzhia, commented missile attack the Russian occupiers of his hometown.
On his page in Instagram, the 31-year-old football player published creepy photos of destroyed high-rise buildings. The yard of Serhii himself, where he spent his childhood, was also damaged by the Russian attack.
Sydorchuk was also indignant that the International Boxing Federation (IBA) returned athletes from the aggressor countries to the competitioncynically hiding behind the narrative of "sport outside of politics".
"This is my yard. Is this how I imagined it in the future when I walked here as a child every day? I dreamed that in 2022 there would be skyscrapers, superheroes and electric cars. There are no skyscrapers, because everything is being destroyed by the enemy. But there will be when we win and rebuild everything. There are superheroes. These are our armed forces. And electric cars. Despite the clouding of the mind of their manufacturer. Although I would like him (Elon Musk – note) to see these shots today.
And at the moment when the morning begins with terrible news and photos of native places, I see how the representatives of the murderous country return to the box. Is sport out of politics? Seriously?
I would also really like to be out of politics. And I once thought that I was. It is very convenient. To the first siren, to the first tears of your child, because she is afraid, to the first rocket overhead and the first rocket in your yard. Zaporozhye, my heart hurts", – wrote Sydorchuk.
As reported, on the morning of October 6, as a result of shelling by the Russian occupiers of Zaporizhzhia, fires broke out in the city, residential buildings were destroyed. We know that two people diedfive people were under the rubble.
Read also:
"Crazy cowards": the OP responded to enemy missile strikes on high-rise buildings in Zaporizhzhia
7 rocket attacks on Zaporizhzhia: rescuers showed terrible photos of destroyed residential buildings


Source link https://tsn.ua/prosport/ce-miy-dvir-kapitan-dinamo-emociyno-prokomentuvav-raketniy-obstril-zaporizhzhya-foto-2174167.html