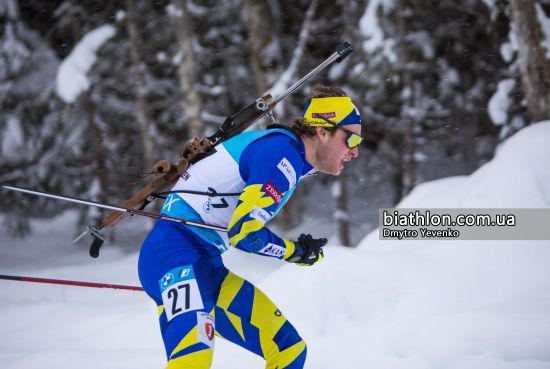 Pidruchny and Jima will not be able to take part in the races.
On Saturday, December 3, the first stage will be held in Kontiolagt, Finland Biathlon World Cup will continue with sprint races among men and women.
Five biathletes and four biathletes will represent Ukraine in these races. By the end of the stage, Dmytro Pidruchny, whose aggravated problems with the knee, as well as Yulia Jima, who received a positive test for the coronavirus.
Men's national team of Ukraine: Artem Pryma, Anton Dudchenko, Bohdan Tsymbal, Taras Lesiuk and Denis Nasyko.
Women's national team of Ukraine: Olena Bilosiuk, Darya Blashko, Anna Krivonos and Iryna Petrenko.
The men's sprint will start at 11:45 Kyiv time, the women's at 14:45.
You can watch the race on the platform "Kyivstar TV» on the channel Suspilne Kyiv.
And by promo code TSNUA will give you free access for 7 days.
To use the promo code:
1. Download "Kyivstar TV" application or open up in a browser on a computer.
2. Enter the application and enter your phone number and the password that will be sent to you via SMS.
3. Go to the "Profile" section, then click "Enter promotional code" and enter the promotional code TSNUA.
4. You are given access to 300+ TV channels and 20,000 movies, series and cartoons.
The service is available on smartphones, Smart TV, Android TV.
Read also:
Ukraine is in the top 10: the results of the first men's relay of the biathlon season
Ukraine suffered a fiasco in the first women's relay of the season at the Biathlon World Cup
Biathlon World Cup 2022/23: complete calendar, schedule of all races


Source link https://tsn.ua/prosport/zbirna-ukrayini-nazvala-startovi-skladi-na-pershi-sprinterski-gonki-sezonu-2215066.html