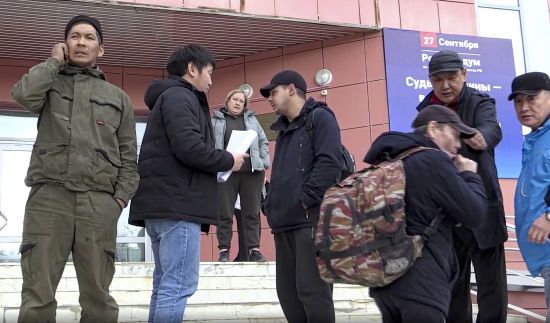 Russian president-dictator Vladimir Putin signed a decree on partial mobilization.
Secretary of the National Security Council of Ukraine Oleksiy Danilov believes that the Kremlin took such a step because the country has already completely exhausted the resources of those willing to fight in Ukraine.
Danilov expressed this opinion in interview "NV".
The Secretary of the National Security Council emphasized that the so-called volunteer battalions have been forming in the Russian Federation for three to four months, but this did not bring the expected result. "They did not have the opportunity to recruit the appropriate number of professional people for them to go to war," he emphasized.
After the failure with the "volunteers", they began to look for those willing to participate in the war in the colonies. The representative of Wagner's group actively engaged in this, who offered to go to the front instead of imprisonment.
He recalled that at the second stage, they began to look for those willing to fight in the colonies, but even there there were not enough of them.
"Believe me, there are many prisoners in the colonies of the Russian Federation, but they also have no desire. I'm not saying that all of them have no desire," the NSDC secretary emphasized.
Danilov called the mobilization announced by Putin the next stage.
We will remind, on September 21, during the morning address to the people, the President of the Russian Federation, Vladimir Putin announced a partial mobilization nationwide from today. According to the statement of the Russian dictator, reserve military personnel with military specialties and combat experience will be mobilized.
Russia intends to call up 300,000 reservists, who primarily have combat experience, Minister of Defense Serhiy Shoigu said. According to him, about 1% of the mobilization resource will be used within the mobilization. He promised that students and students of universities will not be affected by the partial mobilization.
Read also:


Source link https://tsn.ua/svit/danilov-prokomentuvav-mobilizaciyu-v-rosiyi-resurs-ohochih-voyuvati-v-ukrayini-vicherpavsya-2164408.html