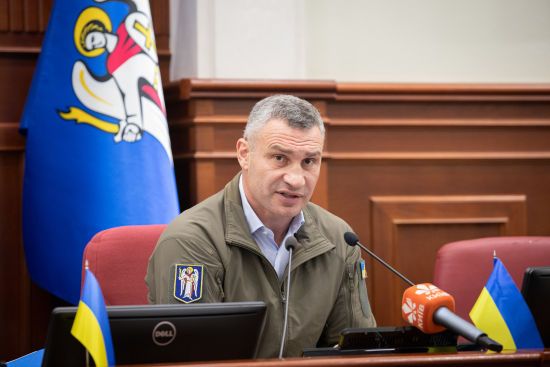 In the event of an emergency, the capital will live and work, but in very difficult conditions.
If Russian the occupiers will continue to shell Ukraine's energy infrastructure, the capital will live and work, but in difficult conditions.
About it on his page in the social network wrote city ​​mayor Vitaly Klitschko.
According to him, the Russians do not stop trying to leave Ukrainians without light, heat and water in the winter. Therefore, you need to be ready for any scenarios. However, the capital will continue to live and work in the event of an emergency.
"In the event of new attacks by the enemy on the energy system of Ukraine and a complete lack of power supply in the capital as a result, buses will operate on all ground transport routes. Travel will be free. All bus fleets in the capital are provided with the necessary fuel supply and have automatic energy sources. In particular, gasoline and diesel generators. Therefore, the city is able to ensure the minimum volume of the technological process for the preparation and release of buses on routes. There are also heating points for drivers on the territories of bus parks," Vitaliy Klitschko emphasized.
He also added that the movement of subway trains will be suspended in the event of an emergency. 45 underground metro stations will work as temporary shelters and emergency shelters. Entrance to the station will be free, but you will need to bring an ID.
At the subway stations, the following will be available:
internet connection;

electricity (possibility to recharge mobile phones and other gadgets);

drinking water;

sanitary units.
"The average temperature at metro stations is 12-14 degrees Celsius. Therefore, it is necessary to wear winter clothes and additionally have warm clothes. The stations of the ground section of the metro will not be used for civil protection purposes (as a shelter for the population in case of emergency situations and during an air alert). We have to be conscious, united and strong. Together we will stand and win", – emphasized the head of Kyiv.
We will remind, the mayor of Kyiv Vitaliy Klitschko warned that in the event of a blackout and infrastructure destruction, 3.5 million peoplewho are currently in the capital of Ukraine, will not be able to save themselves from the cold in the currently equipped heating stations.
Read also:


Source link https://kyiv.tsn.ua/chi-pracyuvatime-kiyiv-u-razi-novih-vibuhiv-na-energetichniy-infrastrukturi-klichko-davno-vidpovid-2215051.html