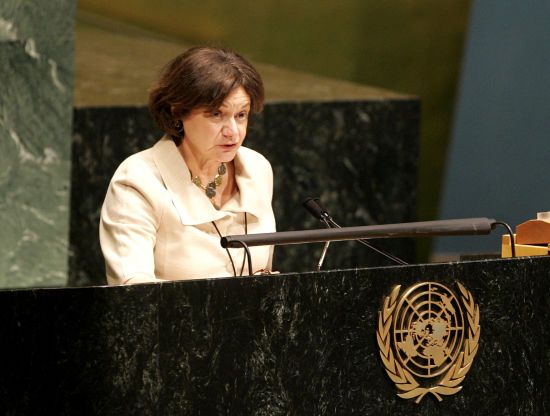 Russian dictator Putin threatens Ukraine and the world with the use of nuclear weapons.
Such rhetoric of Russia is unacceptable in the civilized world and contradicts the previous statements of the Russian Federation.
On September 27, during the meeting of the UN Security Council, UN Deputy Secretary General for Political Affairs Rosemary Dicarlo said this.
"We have also heard alarming rhetoric about the use of nuclear weapons. This is unacceptable. Such rhetoric contradicts the Joint Statement of the Leaders of the Five Nuclear Powers on the Prevention of Nuclear War and the Avoidance of an Arms Race, made on January 3, 2022," said DiCarlo.
She called on the Russian authorities to confirm their previous commitments.
We will remind you that the Security Council of the United Nations dispersed Russia for "pseudo-referendums" in occupied Ukraine.
Read also:


Source link https://tsn.ua/ato/ce-nepripustimo-zastupnicya-genseka-oon-rozkritikuvala-zayavi-putina-pro-vikoristannya-yadernoyi-zbroyi-2167720.html