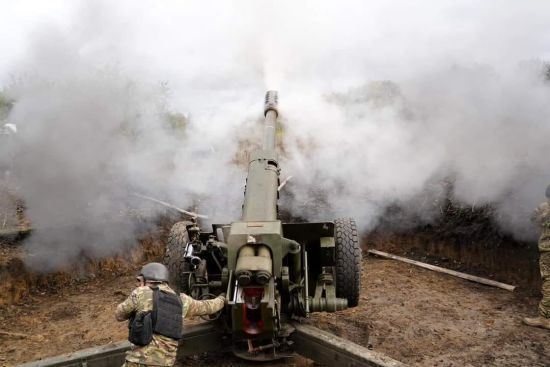 The army of the Russian Federation is experiencing a shortage of ammunition, equipment and other supplies.
Due to weather conditions combat operations in Ukraine are slowing down, but the Ukrainian resistance is not fading away – Russian President Vladimir Putin has no idea what a challenge the situation at the front is for his army.
This was stated by the Director of National Intelligence of the USA, Avril Haynes, writes BBC.
"We see a shortage of ammunition, deterioration of morale, problems with supply, logistics – a whole range of problems that they (Russians – ed.) faced," she emphasized.
According to her, Putin's political goals in Ukraine have obviously not changed. However, U.S. intelligence officials believe that Putin may be forced to "temporarily scale back his short-term military objectives with the idea that he can then return to them later."
She noted that hostilities slowed down after Russia withdrew troops from part of the Kherson region last month.
Avril Haynes said that both the Ukrainian and Russian militaries will try to prepare for any counteroffensive after winter.
"But in fact, we have a fair share of skepticism about whether the Russians will really be ready to do this," Avril Haynes said, adding: "I think this period will be more optimistic for Ukrainians."
Losses of Russia in the war against Ukraine
According to the General Staff of the Armed Forces, since the beginning of the full-scale invasion of Ukraine Russia has already lost about 91,150 people.
The military leadership of the Russian Federation is throwing unprepared Russians, who were mobilized at the end of September, to the hottest combat areas, in particular, to the Donetsk region. Yes, in a conversation intercepted by the State Government of Ukraine, the occupier tells that soldiers die due to the fact that they are not issued cartridges for automatic weapons.
Military expert Mykhailo Samus believes that The Kremlin is a new wave of mobilization in Russia hopes to turn the tide of the war with Ukraine in its favor. The second wave of mobilization may be greater than the first.
Read also:


Source link https://tsn.ua/ato/putin-ne-usvidomlyuye-vsyu-skladnist-situaciyi-na-fronti-dlya-rosiyskih-viyskovih-rozvidka-ssha-2215921.html