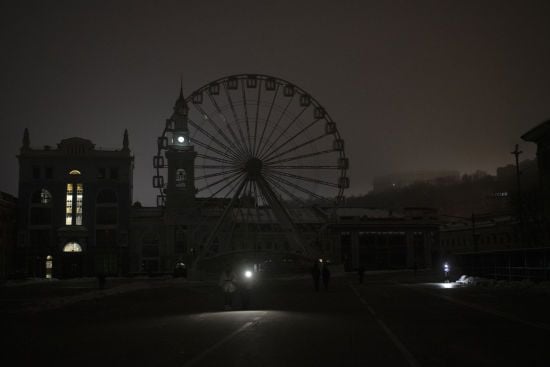 In Ukraine, electricity consumption increased by approximately 10% due to the drop in outdoor temperatures.
Ukraine will need weeks to transition the power system to scheduled blackouts electricity – this is provided that there are no new damages due to Russian shelling.
The executive director of DTEK, Dmytro Saharuk, announced this on the air of the telethon on December 2.
"The main condition is the absence of new shelling and destruction. If there will be no new destruction, then in general, in order to switch to planned outages, power must be added to the system. To do this, you need to launch a series of blocks, stopped and damaged after the last attack. This is what we are doing now. Some of the units have been put into operation, some have not yet," Saharuk described the situation.
"It's not about days, but rather about weeks", he replied to the question about the time limits of the transition to planned shutdowns.
"I remind you, now the temperature is going down, so consumption is growing. That's why the amount of new capacity (should be – ed.) is more than it was 10 days ago," said the executive director of DTEK.
He also informed that with the decrease in temperature electricity consumption increased by approximately 10%. A decrease in air temperature for every 5 degrees is plus 100 megawatts of consumption in a city like Kyiv.
We will remind that Kyiv is already approaching planned outages light So, on December 1, the number of disconnected customers there decreased from 953-958.5 thousand to 652 thousand.
A day earlier, "Ukrenergo" was informed about reduction of electricity deficit and the growth of its generation capacity.
Energy Minister Herman Galushchenko announced on November 30 that, in the absence of further shelling, the energy system will be stabilized in the near future and reduce downtime light
Read also:


Source link https://tsn.ua/ukrayina/koli-ukrayina-pereyde-na-planovi-grafiki-vidklyuchen-svitla-prognoz-vid-dtek-2215045.html