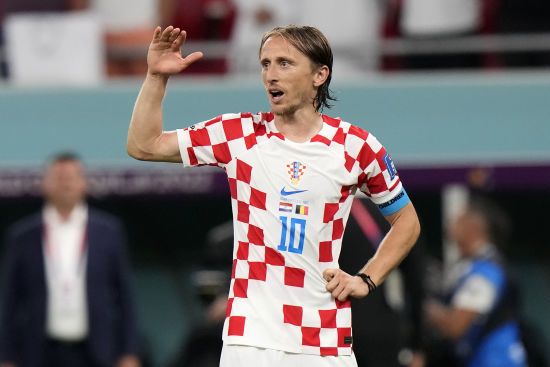 After sensational victories over Germany and Spain, the Japanese will try to create another sensation.
On Monday, December 5, in the 1/8 final match of the 2022 World Cup in football, the Japanese national team will play against Croatia.
The match will take place at the "El-Janub" stadium in El-Wakr. The starting whistle will sound at 17:00 Kyiv time.
At the start of the tournament, the Japanese sensationally defeated Germany (1:2), after which they lost to Costa Rica (0:1). In the third round, the Asians unexpectedly beat Spain (2:1) and entered the playoffs from first place.
Croatia started the World Cup with a draw against Morocco (0:0), then defeated Canada (4:1) and parted ways with the Belgians (0:0). As a result, "Kartati" took the second place in the group and made it to the 1/8 finals.
Where to watch the Japan-Croatia match
On the territory of Ukraine, the match will be broadcast live by the regional channels of Suspilne, the website Suspilne Sport and the MEGOGO video service. A live radio broadcast of the meeting will be available on Radio Promin.
Also watch the match Japan – Croatia you can on the platform "Kyivstar TV» on the channel Suspilne Kyiv.
And by promo code TSNUA will give you free access for 7 days.
To use the promo code:
1. Download "Kyivstar TV" application or open up in a browser on a computer.
2. Enter the application and enter your phone number and the password that will be sent to you via SMS.
3. Go to the "Profile" section, then click "Enter promotional code" and enter the promotional code TSNUA.
4. You are given access to 300+ TV channels and 20,000 movies, series and cartoons.
The service is available on smartphones, Smart TV, Android TV.
Predictions of bookmakers for the match Japan – Croatia
In the future match, bookmakers prefer the Croats. You can bet on the victory of the current vice-champions of the world in the main time with a coefficient of 2.11. Draw – 3.35. The probability of Japan's success is estimated at a coefficient of 3.90.
On the passage of the Croatian national team to the 1/4 finals, bets are accepted with a coefficient of 1.57. The final triumph of the Japanese is 2.52.
We would like to add that in the quarterfinals, the winner of the Japan-Croatia match will compete with the stronger team in the duel Brazil-South Korea, who will also play their round of 16 match on December 5, but at 21:00 Kyiv time. The online broadcast of this match will be available on our website.
Read also:
All pairs of the 1/8 finals of the World Cup 2022 have been announced: the playoff grid
One step away from the national record: Messi overtook Maradona for goals at the World Cup
The Netherlands confidently defeated the USA and made it to the quarterfinals of the 2022 World Cup


Source link https://tsn.ua/prosport/yaponiya-horvatiya-de-divitisya-i-stavki-bukmekeriv-na-match-1-8-finalu-chs-2022-2215966.html