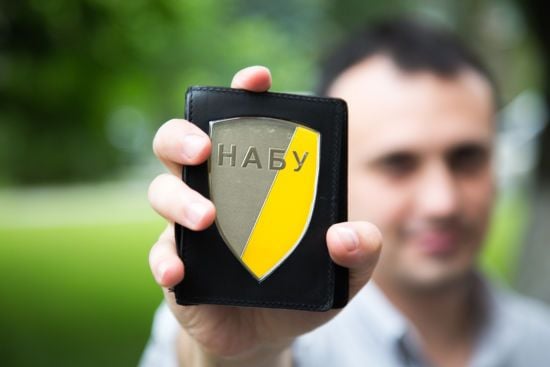 On September 22, the National Anti-Corruption Bureau and the Specialized Anti-Corruption Prosecutor's Office completed the investigation into the "Rotterdam+" case and opened the materials for review by the defense.
Note that after the decision of the Appeals Chamber WAX the head of SAP Oleksandr Klymenko canceled the decision to close the proceedings.
About this reported NABU press service.
There are six people on the list of suspects. Their actions are qualified under the criminal article on abuse of office. Representatives of private companies are charged with aiding and abetting.
Among the suspects:
ex-chairman of the National Energy and Utilities Regulatory Commission (NRECP);

director of the SE "Market Operator" (at the time of the introduction of "Rotterdam+" – a member of the NCRECP);

head of the department of the NCRECP;

head of the NKREC department;

deputy commercial director of one of the private companies of the group – a key operator of the heat generation market of Ukraine;

director of the department of one of the companies of the specified group.
What is the essence and harm of the "Rotterdam+" formula
We would like to remind that in 2016, for the purpose of calculating the wholesale market price for electricity, the NCRECP approved the "Rotterdam+" formula. According to the investigation, costs were added to the formula that did not actually exist. It is about the costs of transporting coal to Ukraine from the port in Rotterdam.
Due to the use of this method of calculation during 2016-2017, end consumers overpaid over UAH 18 billion. This is confirmed by the conclusion of the examination. NABU noted that the losses caused by the use of the formula in 2018-2019 will be investigated in a separate proceeding.
Who invented the formula
According to the investigation, the representatives of a group of private heat generating companies persuaded the NCRECP to adopt such a calculation formula, which resulted in excess profits.
"At first, the regulator did not agree, realizing the absurdity of including transportation costs in the tariff, but in March 2016, he complied with this proposal. As a result, there was an increase in electricity tariffs for industry, social infrastructure objects, entrepreneurs, which led to an increase in the price of goods and services for the final consumer, including basic necessities," the NABU explained.
We will remind NABU and SAP reported the suspicion to four persons through whom Centernergo PJSC illegally overpaid UAH 8.25 million for natural gas.
Read also:


Source link https://tsn.ua/ukrayina/rozsliduvannya-u-spravi-rotterdam-zvershene-hto-sered-pidozryuvanih-2163964.html